212 results total, viewing 157 - 168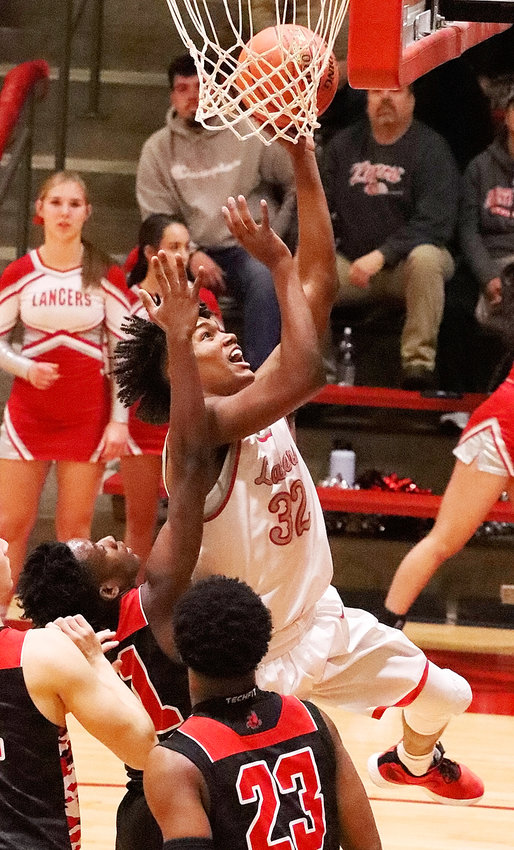 Yes, it was a surprise, and no, there is no reason to push the panic button. The season is just one week old, and North Scott coach Shamus Budde is confident his team will be just fine.
more
Scott Campbell, NSP Editor
|
12/10/19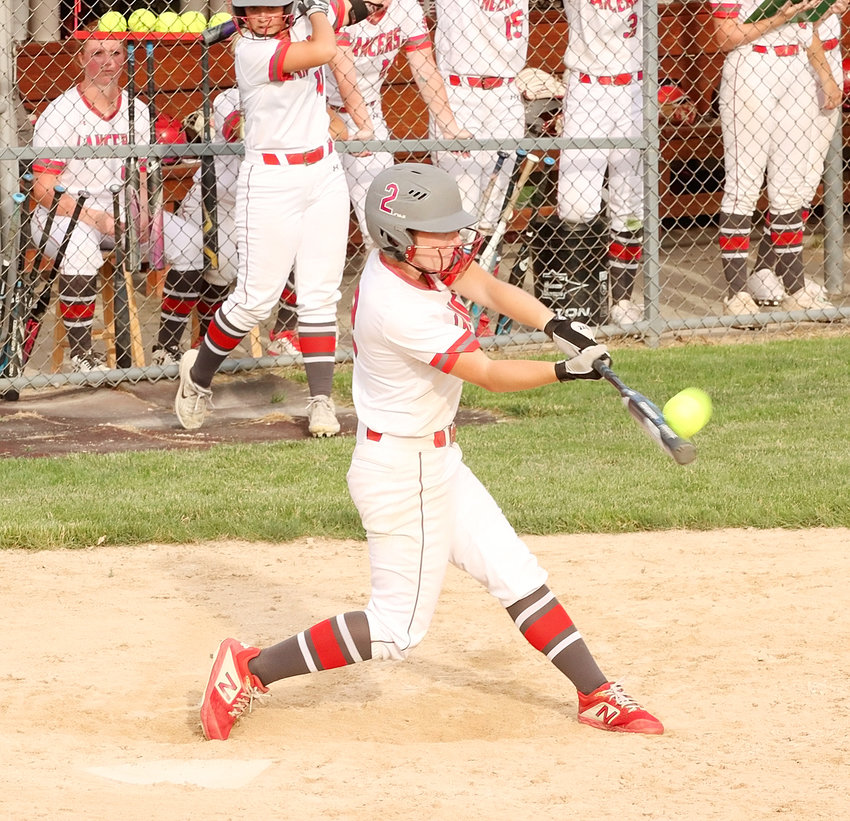 It didn't play out as it was drawn up in the scorebook, but North Scott isn't spending much time dwelling on the double dip loss to Muscatine on Thursday.
more
Scott Campbell, NSP Editor
|
6/23/20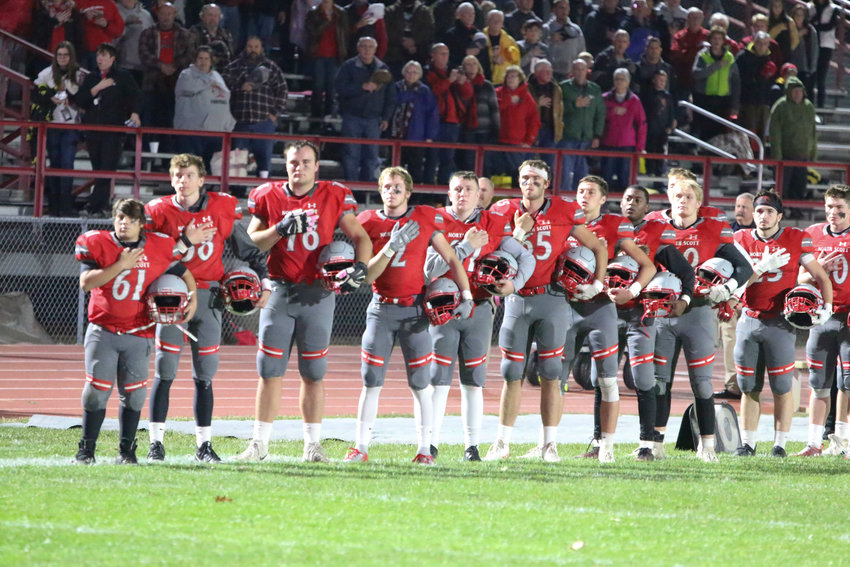 After a convincing 39-9 opening round win over a very good Waverly-Shell Rock team Friday night, North Scott will be staying home for this Friday's Class 3A quarterfinal matchup with Western Dubuque. NSP photos by Scott Campbell
more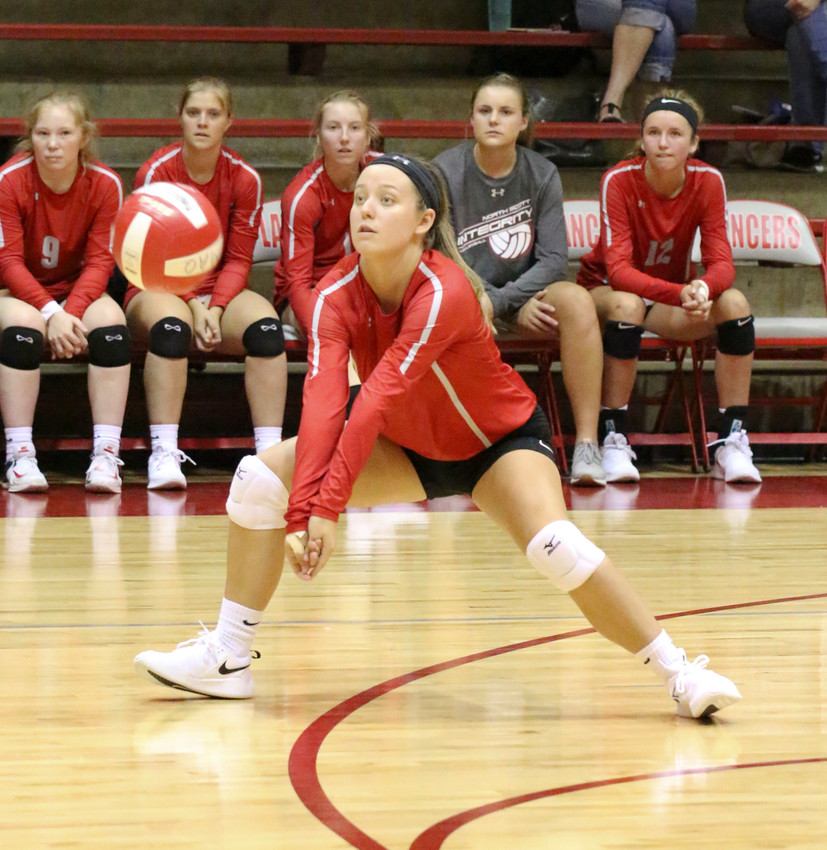 The North Scott volleyball team kicked off of its MAC campaign with a thriller against Clinton in The Pit on Aug. 21. NSP photos by Scott Campbell
more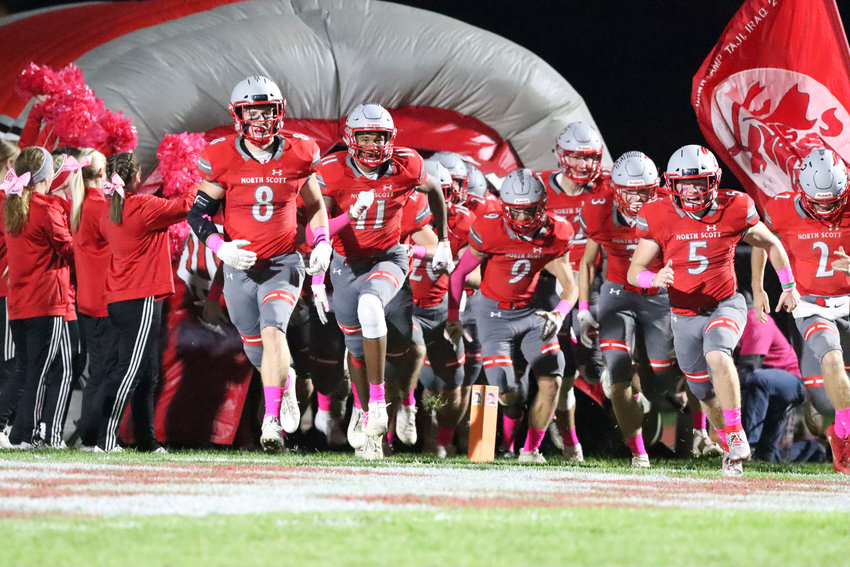 In front of an enthusiastic Senior Night crowd Friday, North Scott took care of business with a methodical, yet not always pretty, 35-7 win over Clear Creek-Amana to keep its unblemished district …
more
This was certainly a hyped up matchup.  Sean Peeters vs. Ty Anderson. Dayne Hodge vs. Sam Kilburg. Undefeated Assumption vs. 7-1 North Scott.
more
Noah Schlicksup, NSP Intern
|
1/15/20
All of a sudden, Friday night's road trip to Davenport North is looking bigger and bigger in terms of the MAC title chase.
more
Scott Campbell, NSP Editor
|
1/15/20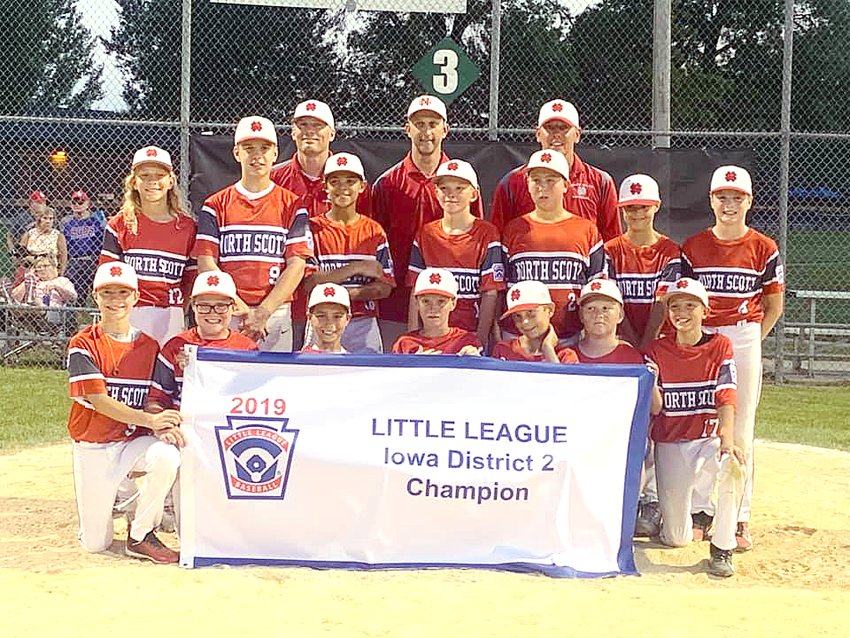 The North Scott Boys 12 U Little League team won the district tournament and advanced to state.
more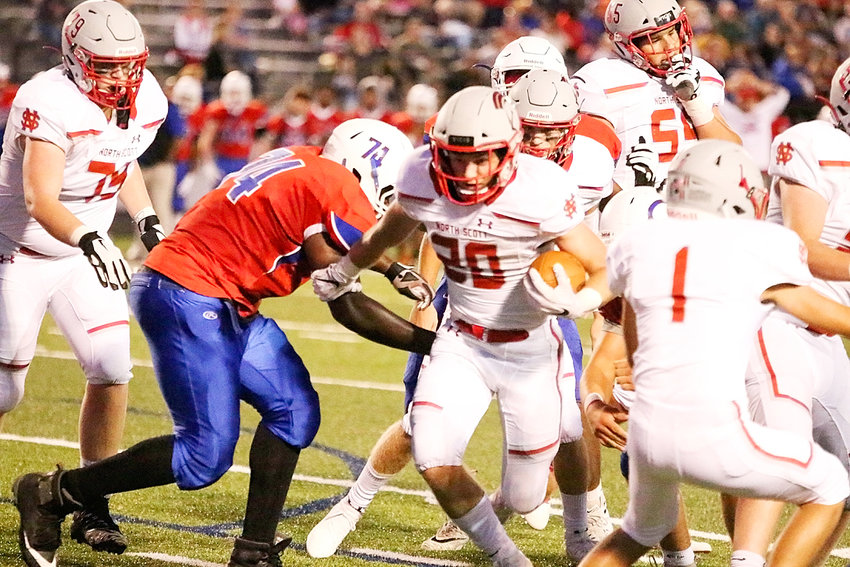 For Nate Link, the game of football is all about having fun. Friday night, the Lancer senior made Brady Street Stadium his own personal playground, and he and his mates had a blast.
more
Scott Campbell, NSP Editor
|
9/10/19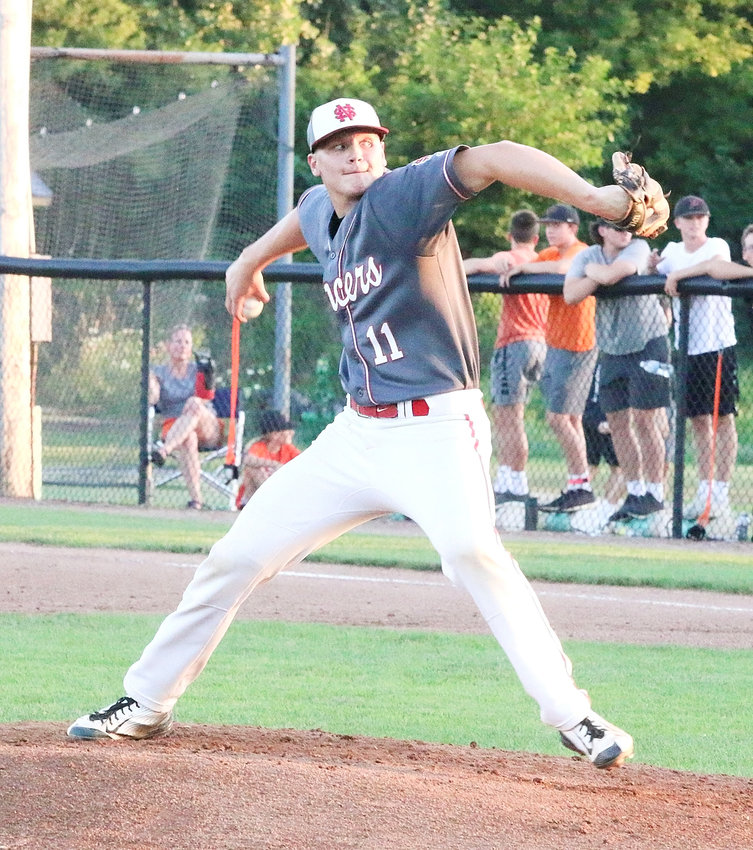 The post-season honors continue to roll in for North Scott juniors Grayson Drezek and Jake Matthaidess.
more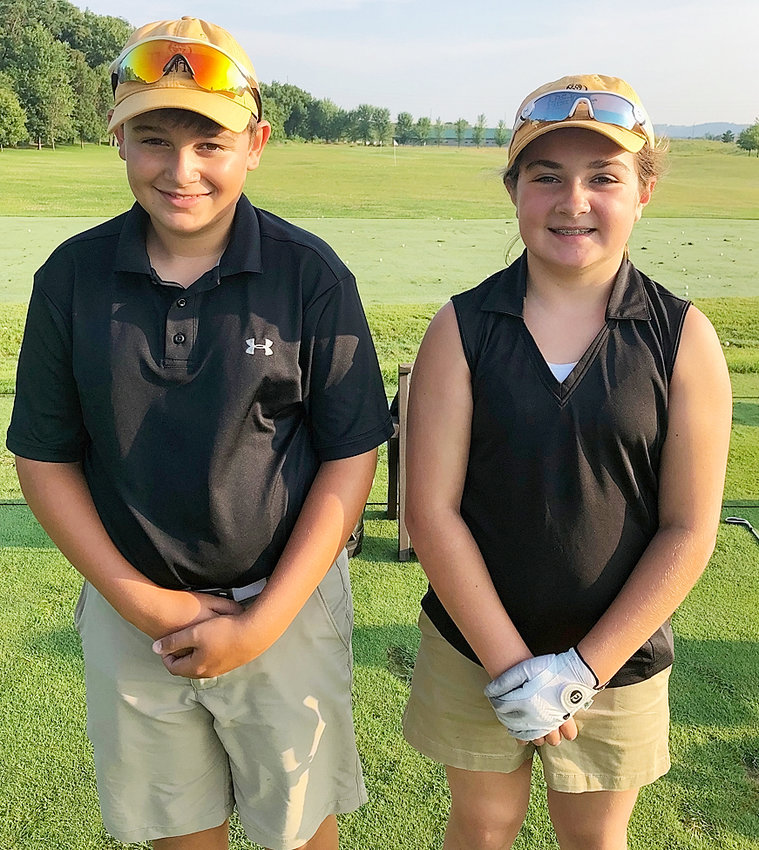 Two North Scott students were part of a three-person Quad Cities contingent that participated in the third annual Irwin Cup, an event that brought together junior golfers from the First Tee chapters in Iowa, Minnesota, South Dakota and Wisconsin.
more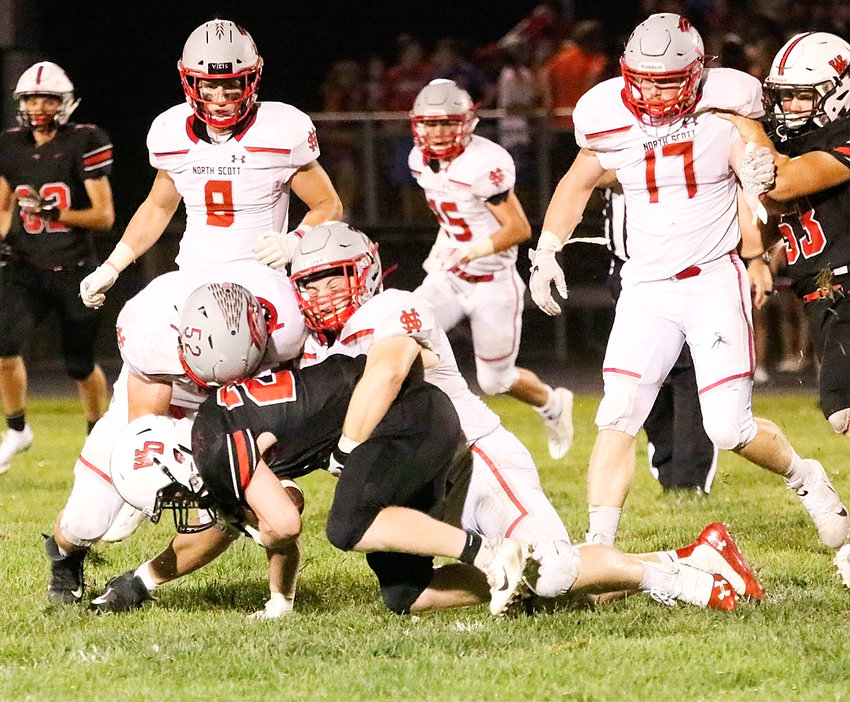 There was sweat dripping with disappointment and grass stains embedded with frustration. The facial expressions in the post-game huddle said it all, and there was no doubt that North Scott's football team had let a big one get away.
more
Scott Campbell, NSP Editor
|
9/24/19