15 results total, viewing 1 - 12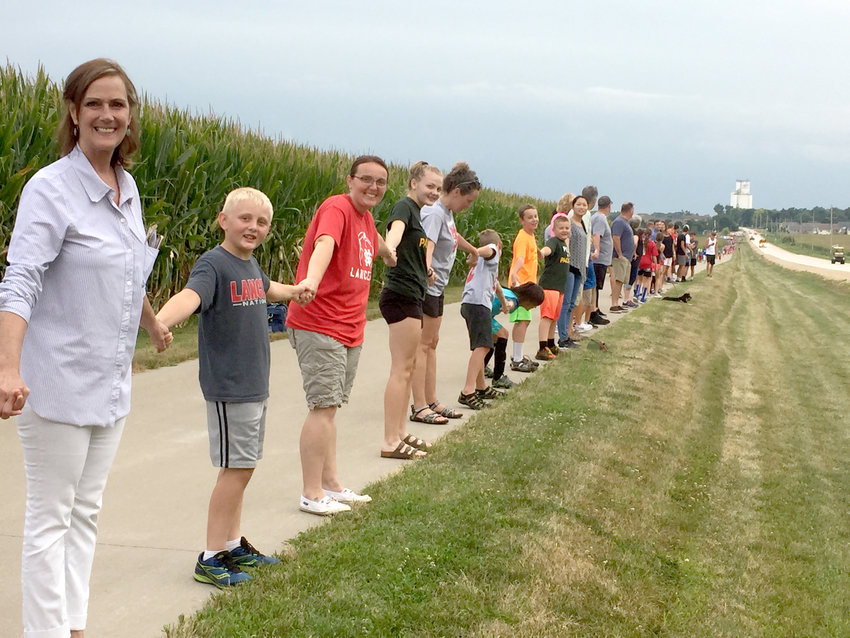 Highlights from 3,000 NSP pages of Scott County news
more
For the first time since the Iowa legislature took control of local school calendars in 2014, the first allowable school day of Aug. 23 falls on a Friday, presenting a challenge for local boards.
more
Mark Ridolfi, NSP Assistant Editor
|
12/19/18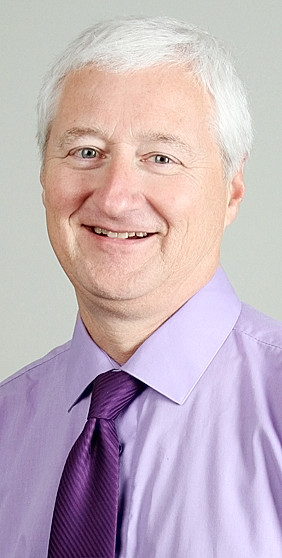 There's something special brewing at North Scott High School, and it appears the Lancer athletic department is creating a culture for champions.
more
Scott Campbell
|
10/31/18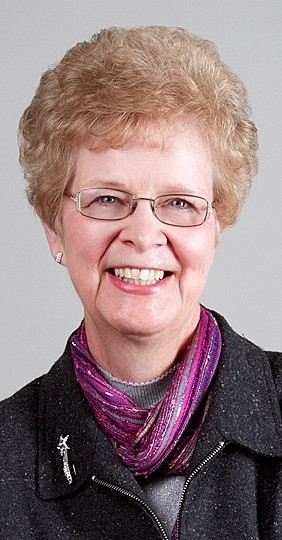 Oct. 30, 1968: Groundbreaking ceremonies were held for the new Scott County Farm Bureau office to be located on a lot at the intersection of 18th Ave. and East LeClaire Road, in the newly annexed area east of Eldridge.
more
Compiled by Linda Tubbs
|
10/31/18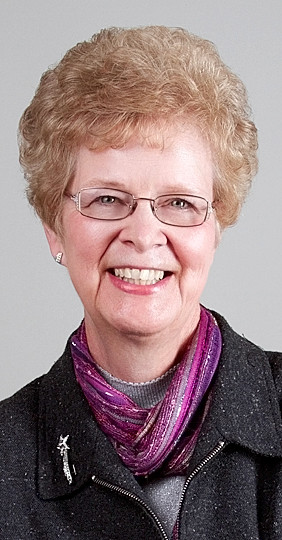 Oct. 6, 1993: The Iowa Department of Natural Resources revealed a five-year plan for the 350-acre Lost Grove Lake project. Funds were allocated for dam construction in fiscal year 1997 and for fish habitat structure, boat ramps, parking ramps, access road and handicapped access for 1998.
more
Compiled by Linda Tubbs
|
10/10/18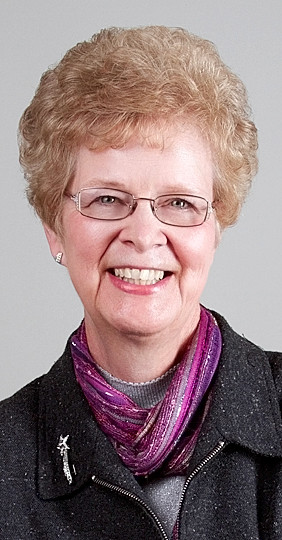 Sept. 25, 2003: The historic Summit Church, located on Utica Ridge Road in rural Davenport, was deeded over to the Scott County Historical Society where members could hold meetings and host their fundraising events.
more
Compiled by Linda Tubbs
|
9/26/18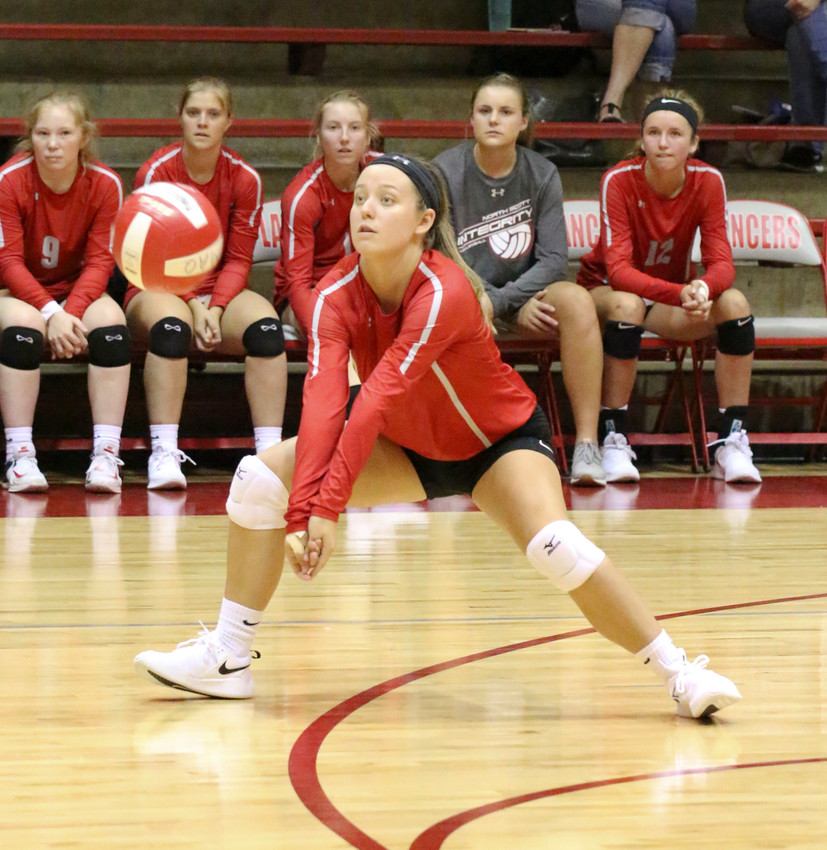 The North Scott volleyball team kicked off of its MAC campaign with a thriller against Clinton in The Pit on Aug. 21. NSP photos by Scott Campbell
more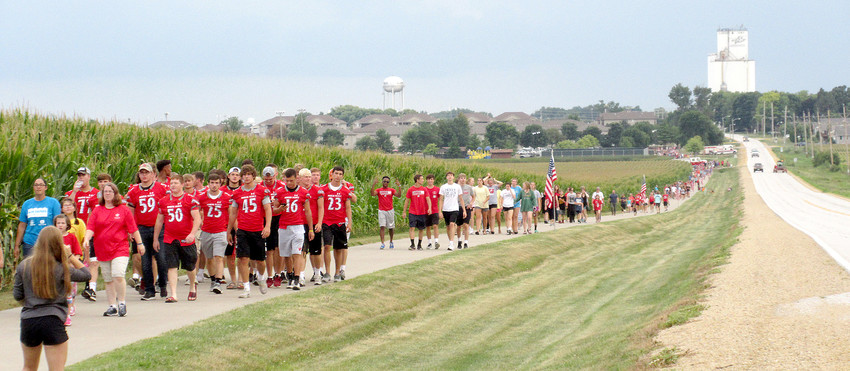 More than 2,000 North Scott area residents formed a line on the rec trail from Eldridge to Long Grove for a "Night Out" observation on Tuesday, Aug. 7.
more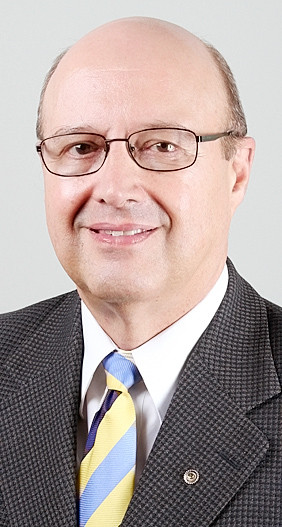 When first baseman Eric Dobbe squeezed the throw from shortstop Cayle Webster for the last out in the Lancers' regional championship game last Wednesday to send them to State, it added one more achievement in what has been a remarkable year for North Scott athletics: Five MAC Conference championships, and state tournament appearances in boys' basketball, wrestling and baseball. Plus a district championship and advancement to the round of eight in football and a MAC championship in girls' basketball.
more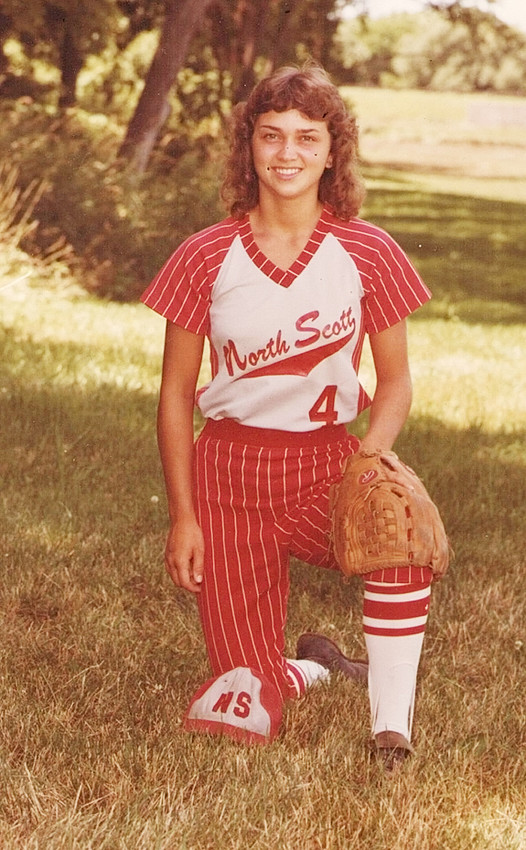 She wasn't the best athlete on the team, the fastest girl on the track or the hottest hitter on the softball diamond. But when it came to work ethic, Sheila (Erps) Gillespie had very few equals.
more
Scott Campbell, NSP Editor
|
5/1/18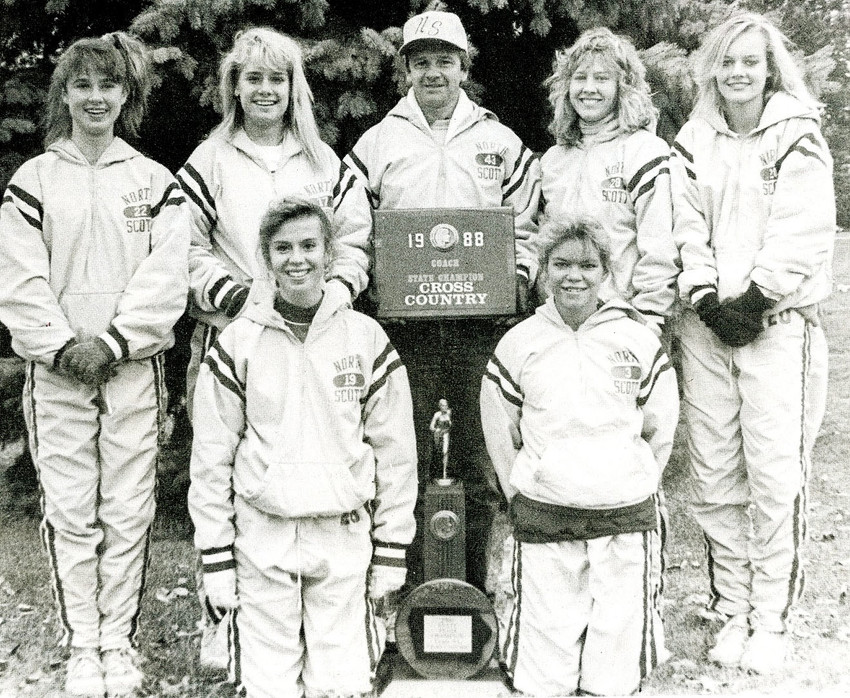 It was a cold, cloudy and gray Saturday morning in late October in 1988, but it had a scarlet-and-silver lining as North Scott's girls' cross-country team finally had its "Date with Destiny."
more
Scott Campbell, NSP Editor
|
5/1/18