42 results total, viewing 1 - 12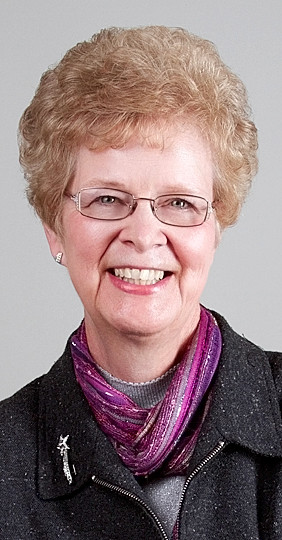 Jan. 5, 1994: NSP publisher Bill Tubbs, who was president of the Iowa Freedom of Information Council, editorialized against a decision by nine area hospitals to not timely release news about births for fear of abductions. Information about newborns was a popular feature in The NSP.
more
Compiled by Linda Tubbs
|
1/9/19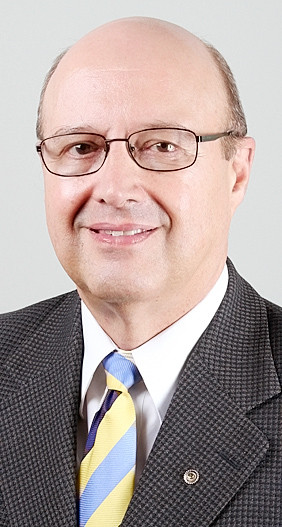 Of all the possible days of the week for Christmas and New Year's, Tuesday is the most vexing if you're a community newspaper – because central printing plants, which are typically very busy on Tuesdays, shut down, post office schedules change ... and Mondays are just as challenging with workers leaving early for well- deserved Christmas Eve church and family activities.
more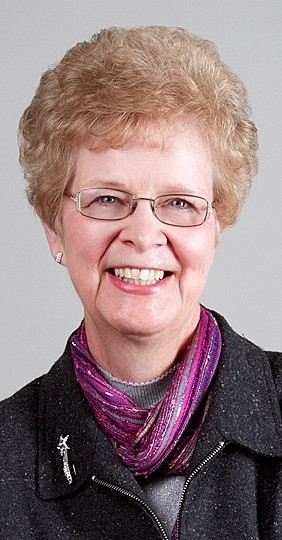 Nov. 13, 2013: Remodeling of The Pit (gymnasium) and construction on a new wrestling room at North Scott High School were completed just in time for student athletes to begin the winter sports seasons.
more
Compiled by Linda Tubbs
|
11/14/18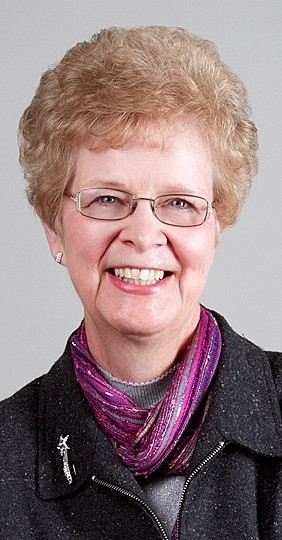 Nov. 9, 1978: Several residents of the Long Grove area met and organized the first Long Grove Lions Club. Dan Nagle was elected president and Spencer Johnson, secretary.
more
Compiled by Linda Tubbs
|
11/7/18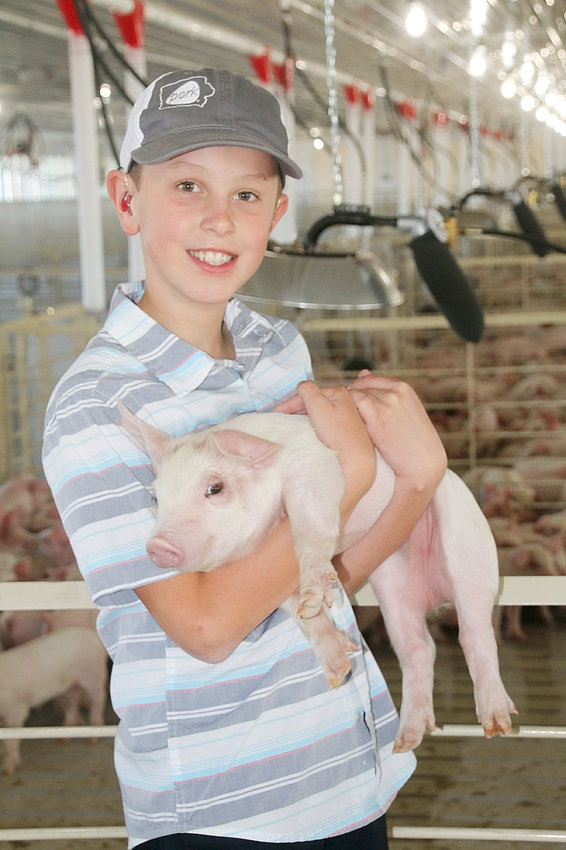 In this state, where it is said with pride that there are more pigs than people, there are certain people who are considered royalty when it comes to the industry that gives Iowa that distinction.
more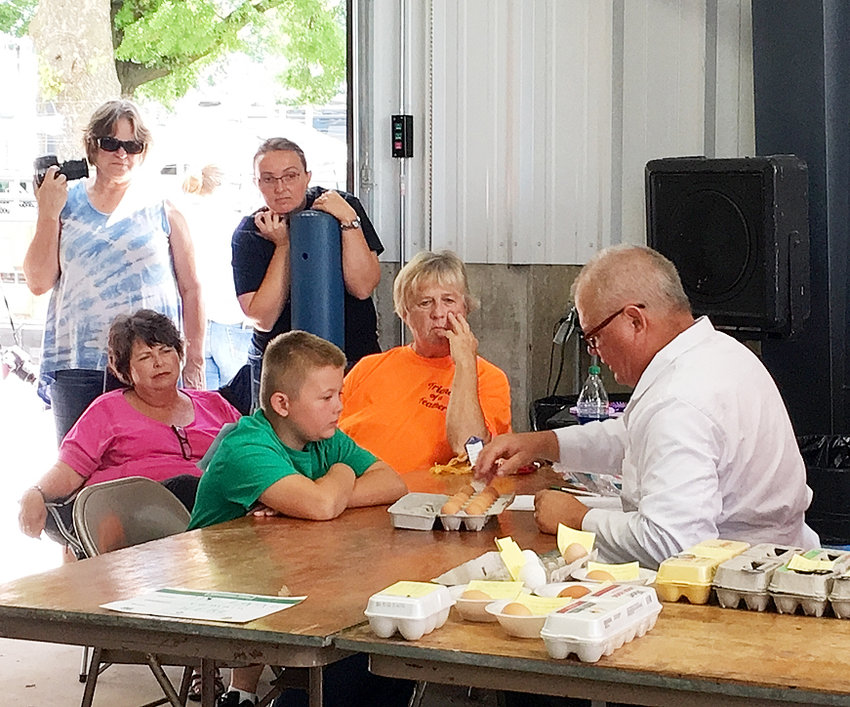 4-H is the start of many great adventures for members, but what do you think of when you think of 4-H?
more
Lauren Wall, Scott County 4-H'er
|
10/9/18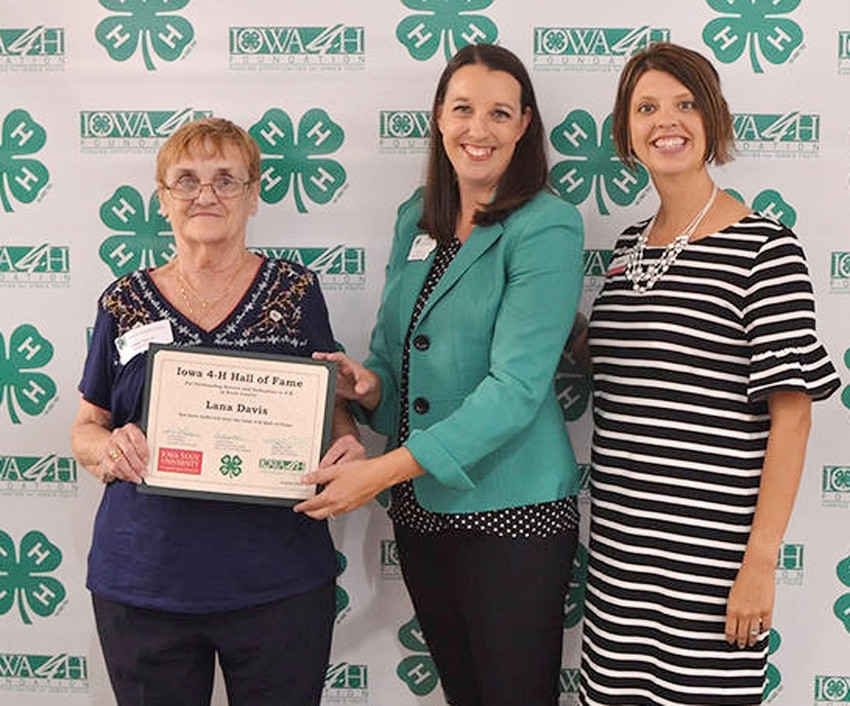 Lana Davis has been helping Scott County 4-H youth learn about animals for more than 45 years. She served as a leader for the 4-H Rabbit Club, "Ears Lookin' at Ya!" while her children were members of 4-H.
more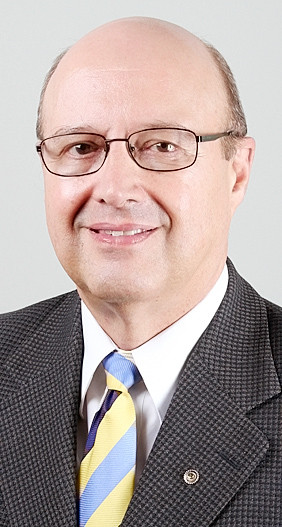 Elsewhere in this issue is a story about a major donation from the family of the late Carolyn Moon, who died in May 2017, to the Figge Museum. The second-floor gallery of the world class museum in downtown Davenport will be named the Carolyn C. Moon Gallery.
more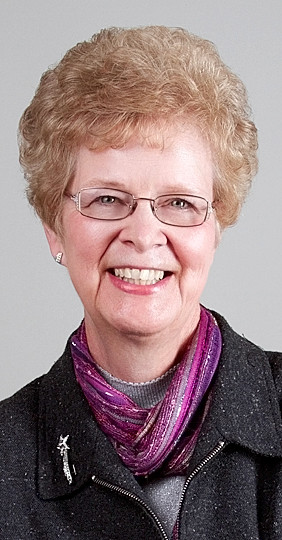 Sept. 1, 1993: Kansas Senator Bob Dole (a contender for the Republican presidential nomination) came to Scott County to fire up the troops at a rally held at the Starlite Ballroom, Mississippi Valley Fairgrounds, Davenport.
more
Compiled by Linda Tubbs
|
9/5/18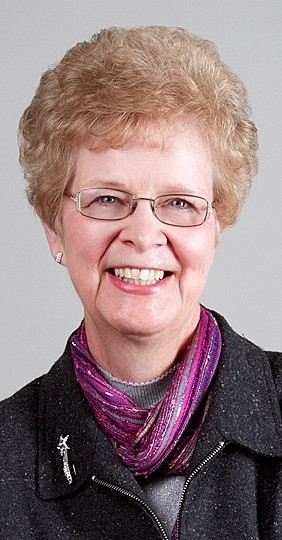 Aug. 31, 1978: As the result of an informal hearing of the Iowa Department of Transportation, it was recommended to the Iowa Department of Transportation that the existing route of Highway 61 at Mt. Joy be stubbed off and a new route be relocated east of the proposed Freeway 561.
more
Compiled by Linda Tubbs
|
8/29/18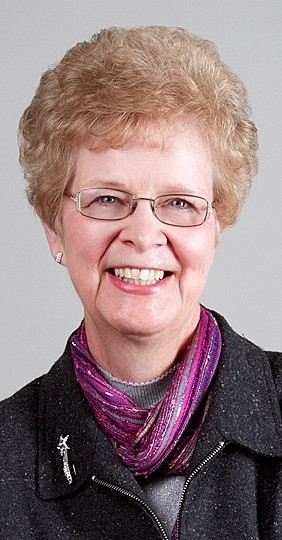 Aug. 11, 1993: The North Scott Lancer softball team, coached by Dennis Johnson and assisted by Bob Rhinehart, came home from the state tournament with a state championship.
more
Compiled by Linda Tubbs
|
8/14/18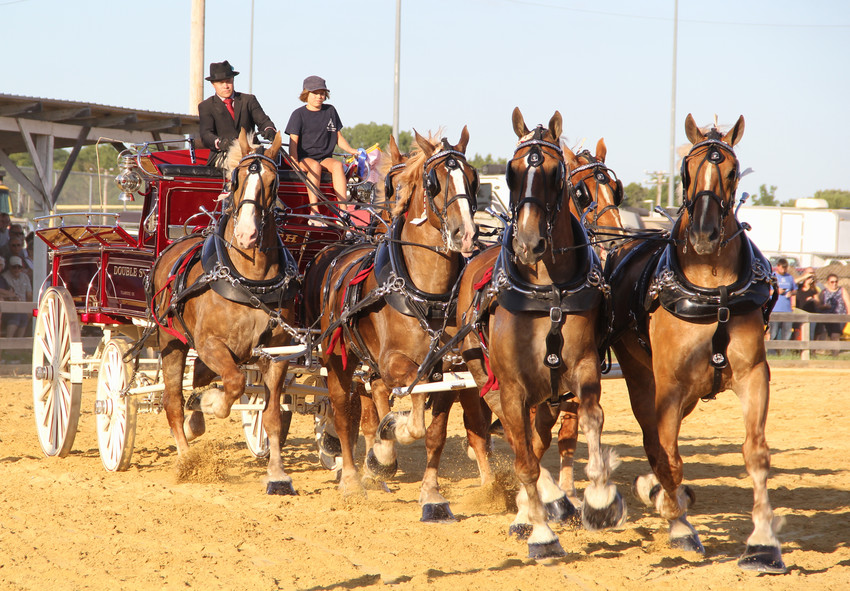 Race to a pile of 50-pound feed sacks. Leap from the wagon bed and load two on the wagon. Then navigate through cones around the Mississippi Valley Fairgrounds horse arena. Unload the feed sacks, then bolt to the finish line. The first wagon driver to hoist his cowboy hat atop a pole wins.
more