6 results total, viewing 1 - 6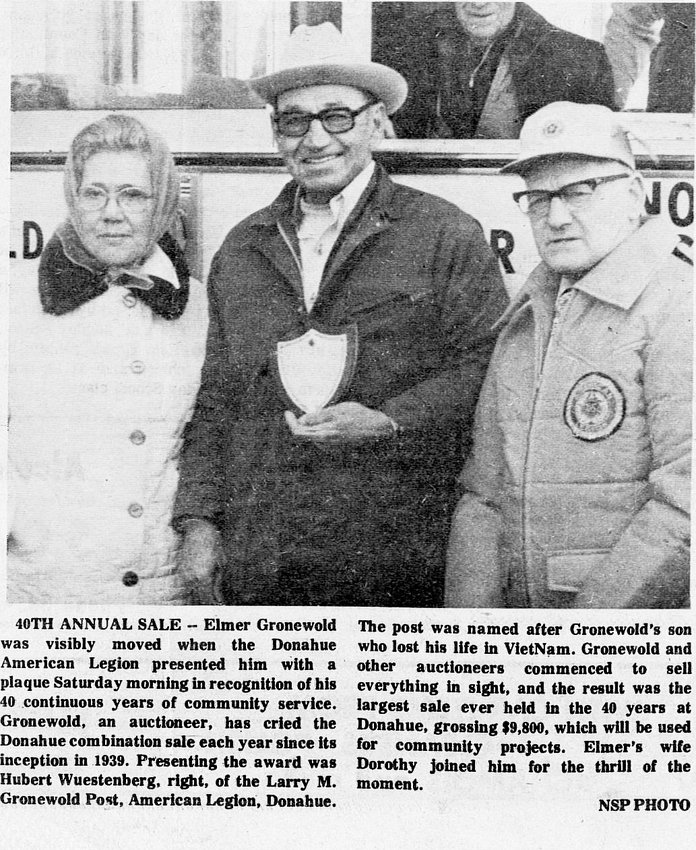 World War II had not begun.
more
Mark Ridolfi, NSP Assistant Editor
|
3/21/19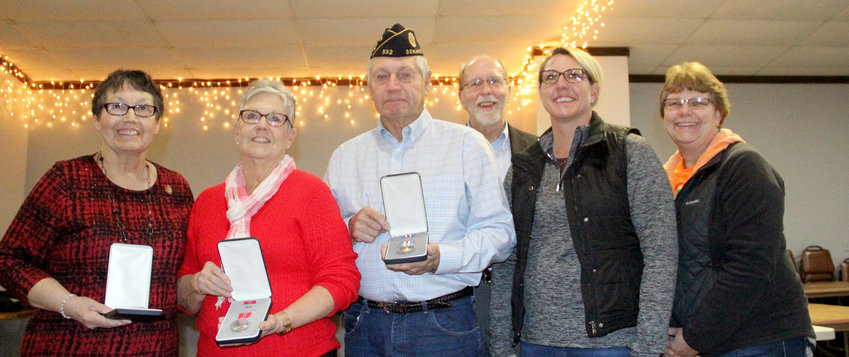 Congressman Dave Loebsack presented the family of Larry Gronewold the slain Vietnam War soldier's medals during a ceremony on Dec. 2 at Don's Pub in Donahue.
more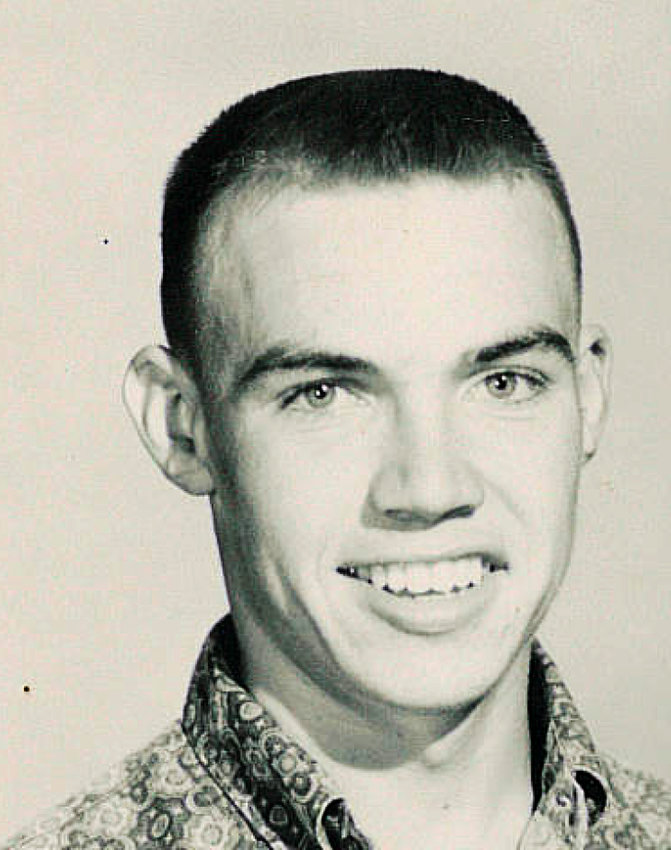 Larry Gronewald said goodbye surrounded by friends, family and a stack of empty Schlitz beer cans at a party sending the 21-year-old off to war.
more
Mark Ridolfi, NSP Assistant Editor
|
10/30/18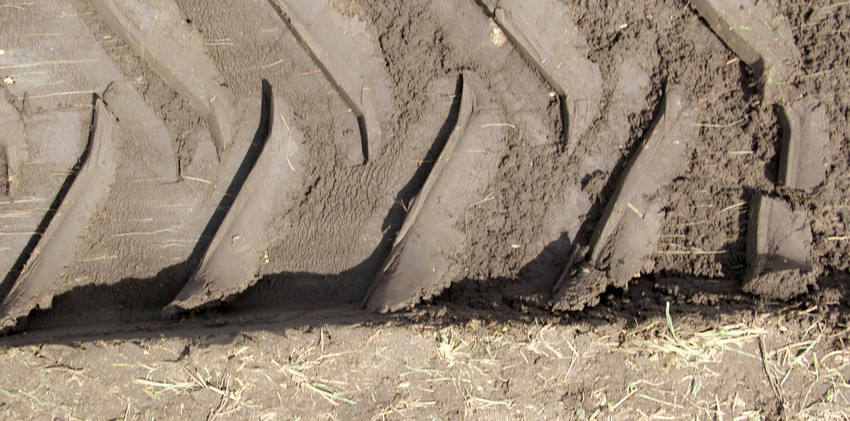 On Sunday, the weather relented and crowds gathered at the annual Frontier Days parade in Donahue. Meanwhile, over in McCausland, the traditional tractor pulls returned to the Labor Day Celebration. …
more
The Donahue Community Blood Drive will be held on Tuesday, Aug. 28 at the Donahue Fire Station. The event will be held from 3-6 p.m.
more
The 37th annual Walcott Day Pie Contest held on July 21 raised $13,100 for the 37 cherry pies that were entered.
more