56 results total, viewing 49 - 56
Thanks to the Iowa 80/CAT Scale Go Iowa Fund Grant Program's 13th round of grants, Christmas came early for some local organizations.
more
Phil Roberts, NSP Staff Writer
|
1/3/19
Eldridge council members agreed to drop requirements that Lewis Machine & Tool guarantee 178 jobs when the Milan, Ill., gun maker moves to its new Eldridge plant.
more
The North Scott Chamber will help county businesses tap into Iowa's Targeted Small Business incentives for companies owned by women, minorities or those with disabilities.
more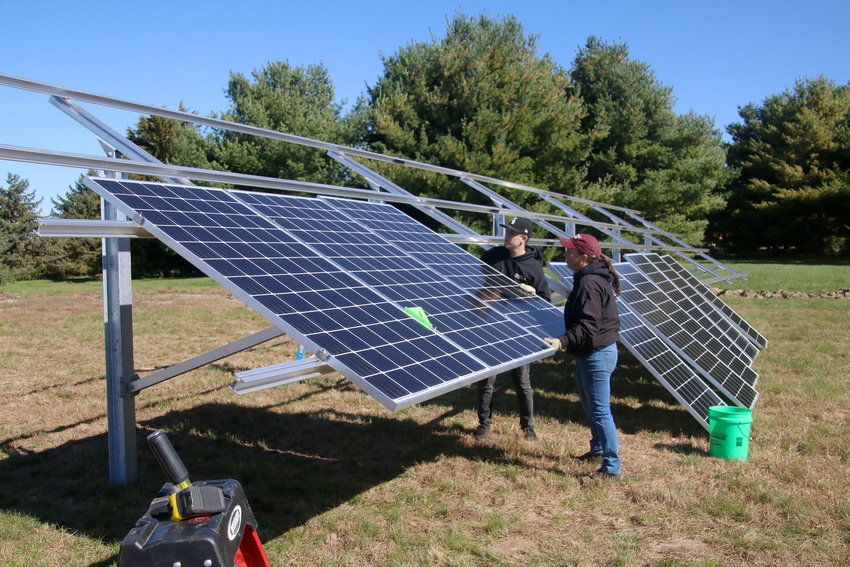 Using solar power as a reliable, cost-effective source of electrical energy is no longer a far-fetched cost prohibitive way to reduce household expenses.
more
Scott Campbell, NSP Editor
|
4/16/19
Scott County's first vineyard and winery will be built near LeClaire, fulfilling Julia Rubino and Bryce Flaherty's dream, but with a few restrictions.
more
Mark Ridolfi, NSP Assistant Editor
|
12/5/18
Fourteen food trucks will convene from 5-8 p.m., Friday, June 28 at the North Scott High School parking lot for the largest gathering so far of the Quad-City Independent Food Truck Alliance.
more

The Keep Iowa Beautiful board of directors has announced the 2019 annual award winners for enhancing the beauty, cleanliness and attractiveness of the state of Iowa. The four award categories are community, organization, corporate and individual.
more
The Long Grove facility of First Central State Bank will conduct its last day of business this month.
more