84 results total, viewing 49 - 60
The 2019 annual meeting of the Scott County Farm Bureau will be Monday, Sept. 9 at the Starlite Ballroom, Mississippi Valley Fairgrounds, Davenport. Dinner will be served at 5:45 p.m.
more
Scott County's planning leaders should expect more development interest in the county's rural farmland.
more
Mark Ridolfi, NSP Assistant Editor
|
11/6/19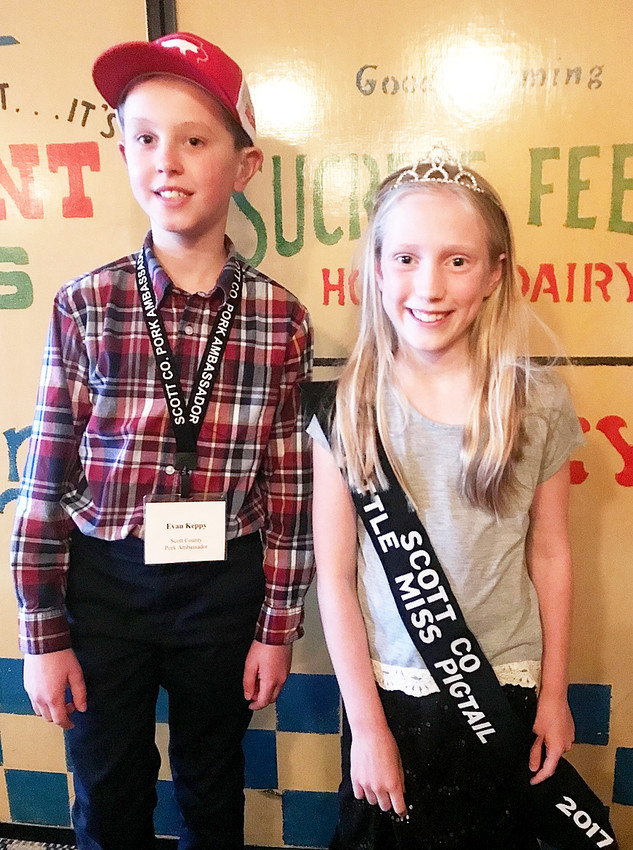 The Scott County Pork Producers held their Pork Youth Ambassador Contest on Sunday, April 15, and chose Evan Keppy as their 2018 Scott County Pork Youth Ambassador.
more
Rabbits and deer have been browsing on trees and shrubs in windbreaks, home orchards and landscape plantings over the last two months because of the extended period of snow cover across most of Iowa. The prognosis for the plants depends on the extent of damage. Iowa State University Extension and Outreach horticulturists describe how to assess the damage. To have additional questions answered, contact Hortline at 515-294-3108 or email hortline@iastate.edu.
more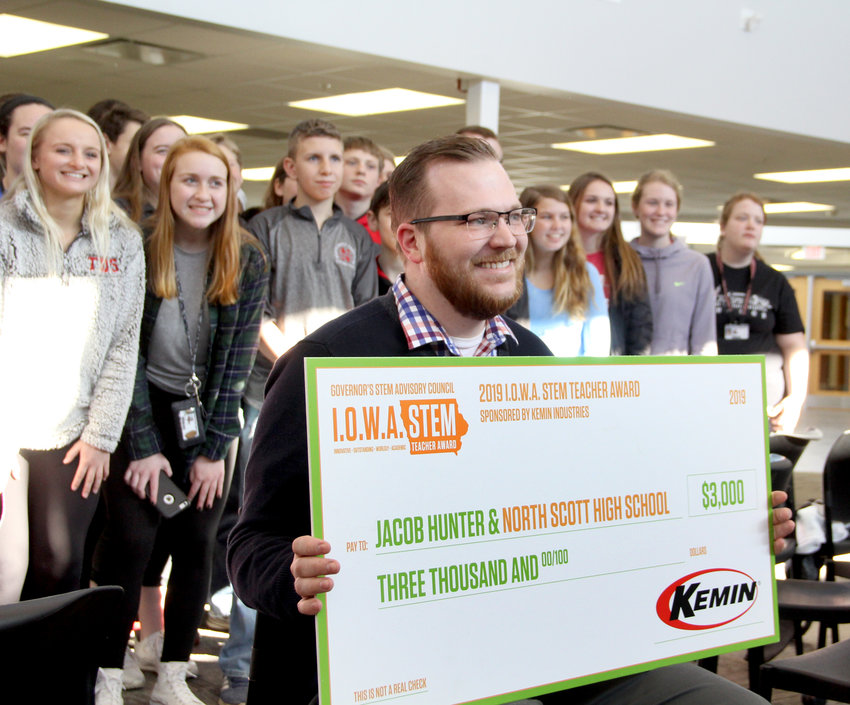 North Scott High School students and staff surprised ag teacher Jacob Hunter Jan. 8 with statewide Iowa STEM and Nationwide FFA honors.
more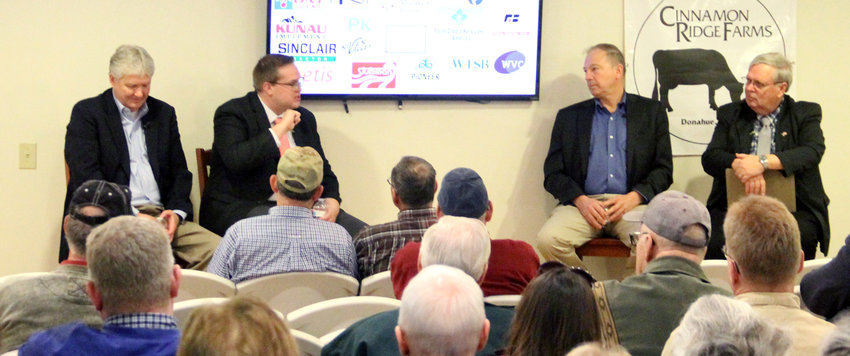 The sun did shine, as Iowa Agriculture Secretary Mike Naig predicted, for the Cinnamon Ridge Agriculture Summit where he was scheduled as a featured guest.
more
Mark Ridolfi, NSP Assistant Editor
|
4/2/19
Iowa Public Television has brought Iowa State Fair highlights statewide for 49 years and will once again broadcast extensive coverage on-air and online. This year's programming begins Aug. 7 with a live broadcast of the 2019 Iowa State Fair Parade, continues Aug. 12-18 with Fair 2019 and the State Fair Talent Championship 2019, and concludes Aug. 27 with a broadcast of the Shining Stars Talent Show.
more
Iowa Learning Farms, in partnership with Iowa State University Extension and Outreach, USDA Natural Resources Conservation Service and National Wildlife Foundation, will host a cover crops and conservation leases field day on Thursday, Aug. 22 from 5-7 p.m. at Ken Fawcett's farm near West Branch. The event is free, open to the family and includes a complimentary meal.
more
The Iowa Barn Tour is returning to Scott County the weekend of Sept. 28-29 from 8:30 a.m. to 5:30 p.m. at two locations:
more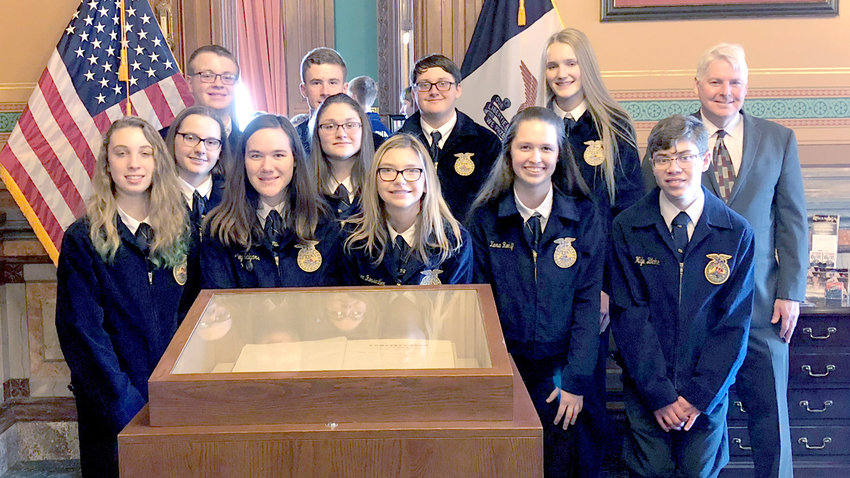 Scott County FFA students participated in FFA day at the state capitol Feb. 14.
more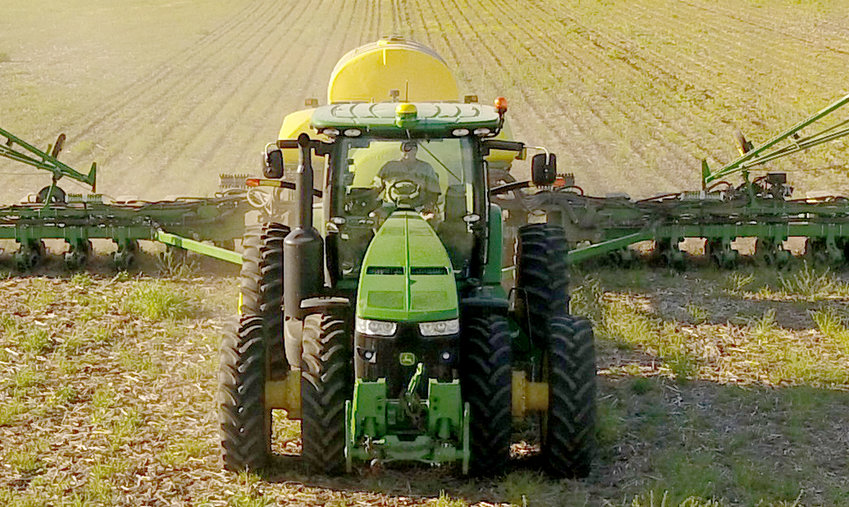 A 40-acre field near the Wapsi River has generated more than a quarter million dollars to help feed people world wide.
more
Delina Tesfamichael, NSP Intern
|
6/25/19
Scott County farmers are doing more waiting than field work during the slowest corn planting season in 24 years.
more
Mark Ridolfi, NSP Assistant Editor
|
5/22/19